With more than 1,000,000 human-edited definitions, Acronym Finder is the world's largest and most comprehensive dictionary of acronyms, abbreviations, and initialisms. Combined with the Acronym Attic, Acronym Finder contains more than 5 million acronyms and abbreviations. You can also search for more than 850,000 US and Canadian postal codes.


Artcyclopedia aims to become the definitive and most effective guide to museum-quality fine art on the Internet. They have compiled a comprehensive index of every artist represented at hundreds of museum sites, image archives, and other online resources. [New York Times]


Babelfish.com® is a free online translator for users to translate phrases and sentences into any language. Not sure how to translate a word or phrase? Post it under "How do you say…" and get free help from the Babelfish community.


The preeminent publisher of Internet literature, reference and verse providing students, researchers and the intellectually curious with unlimited access to books and information on the web, free of charge.


BioMed Central is an STM (Science, Technology and Medicine) publisher of 272 peer-reviewed open access journals. The portfolio of journals spans all areas of biology, biomedicine and medicine and includes broad interest titles, such as BMC Biology and BMC Medicine alongside specialist journals, such as Retrovirology and BMC Genomics. All original research articles published by BioMed Central are made freely accessible online immediately upon publication.

The California State Library is the state's information hub, preserving California's cultural heritage and connecting people, libraries and government to the resources and tools they need to succeed and to build a strong California.

The creation of psychological thriller writer Robbi Bryant, this website is devoted to the inner workings of the sociopathic and psychopathic mind. The site also has information on the FBI.


Dictionary.com is the world's leading and most definitive online dictionary. Dictionary.com provides reliable access to millions of English definitions, spellings, audio pronunciations, example sentences, and word origins. In addition to our own team of experienced lexicographers, our content is licensed from trusted and established sources including American Heritage and Harper Collins. Dictionary.com's main source is based on the Random House Unabridged Dictionary, originally The Century Dictionary, which was published between 1889 and 1891 as one of the most prominent dictionaries in the United States. Dictionary.com is the portal for Thesaurus.com, Reference.com, Translator.com, and other reference tools.


A valuable resource for those who seek information on U.S. history, Digital History offers an up-to-date textbook, as well as essays on film, private life, and science and technology, and visual histories about Lincoln's America and America's Reconstruction. The site also makes use of primary sources such as gravestones, historical advertising, and letters to give a more vivid picture of American History and includes numerous reference materials including an extensive audio-visual archive. An important feature of Digital History allows users to pose questions to professional historians.


Enter the internet's award-winning online encyclopedia of mythology, folklore, and religion containing everything from A-gskw to Zveda Vechanyaya with much in between. Encyclopedia Mythica serves the serious researcher, the student, and the casual reader with equal success.


What is cinnabar? What is a rhyton? The Getty vocabularies contain structured terminology for art, architecture, decorative arts and other material culture, archival materials, visual surrogates, and bibliographic materials. Compliant with international standards, they provide authoritative information for catalogers and researchers, and can be used to enhance access to databases and Web sites. The Getty Vocabularies grow through contributions. The vocabulary data is available for licensing and accessible free of charge below for more limited online use.


An "amalgam of grammar rules and usage tips presented in a refreshingly lighthearted vein." [Byline Magazine, November 2001]


Since 2001, How To Do Things has brought together a collection of people and informative articles dedicated to solving life's everyday problems. This growing online library features advice from experts, knowledgeable hobbyists and enthusiastic amateurs who are serious about saving users time, money, and unnecessary mistakes. The Writing & Literature section list a large number of articles an a wide variety of subjects related to writing.

INFOMINE is a virtual library of Internet resources relevant to faculty, students, and research staff at the university level. It contains useful Internet resources such as databases, electronic journals, electronic books, bulletin boards, mailing lists, online library card catalogs, articles, directories of researchers, and many other types of information. INFOMINE is librarian built. Librarians from the University of California, Wake Forest University, California State University, the University of Detroit - Mercy, and other universities and colleges have contributed to building INFOMINE.


The Internet History Sourcebooks Project is a collection of public domain and copy-permitted ancient, medieval, and modern historical texts presented for educational use.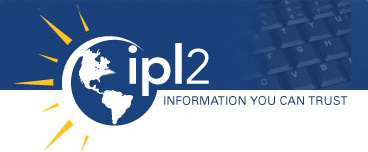 ipl2 is a public service organization and a learning/teaching environment. To date, thousands of students and volunteer library and information science professionals have been involved in answering reference questions for our Ask an ipl2 Librarian service and in designing, building, creating and maintaining the ipl2's collections. It is through the efforts of these students and volunteers that the ipl2 continues to thrive to this day. In January 2010, the website "ipl2: information you can trust" was launched, merging the collections of resources from the Internet Public Library (IPL) and the Librarians' Internet Index (LII) websites. The site is hosted by The College of Computing & Informatics at Drexel University. A consortium of colleges and universities with programs in information science are involved in developing and maintaining the ipl2.
.

Journalism Degree.org is a site dedicated to providing timely and relevant information about journalism degrees and programs. The site helps current and prospective students find the right program to fit their needs. With useful articles and links to accredited institutions, the site provides a single location for students interested in pursuing careers in media and mass communications


Created by Thonie Hevron, the purpose of "Just The Facts, Ma'am" is to educate writers of all genres to be accurate in their portrayal of law enforcement professionals.


Lexical FreeNet allows you to search for relationships between words, concepts, and people. It is a combination thesaurus, rhyming dictionary, pun generator, and concept navigator. Use it to find words that fit the needs of whatever writing endeavor you've undertaken, or just to browse concept space.


The Library of Congress is the nation's oldest federal cultural institution and serves as the research arm of Congress. It is also the largest library in the world, with millions of books, recordings, photographs, maps and manuscripts in its collections. The Library's mission is to support the Congress in fulfilling its constitutional duties and to further the progress of knowledge and creativity for the benefit of the American people.


Literary Market Place (LMP) is the directory of America and Canadian book publishing. For more than 50 years, LMP has been the resource consulted by practically everyone looking for industry data--whether they are publishing professional, authors, industry watchers, or those seeking to gain entry into the world of publishing. The International Literary Market Place (ILMP), begun in 1965, provides a similar scope of publishing data for more than 180 countries around the world. Online, LMP provides access to the world of Publishing combining Literary Market Place and International Market Place.


Master's Degrees in English.org aims to provide useful resources on English degrees and careers. From literature to linguistic studies, a Masters in English provides students with a broad background in theory and research, and can prepare them for a wide variety of careers. Masters in English.org is dedicated to helping students find the right graduate-level English program. There are links to accredited degree programs, articles about salary and job prospects, and other useful resources to assist current and prospective graduate students in career exploration.


OnlinePhDProgram.org is dedicated to helping future doctoral candidates find the right program that meets their needs, desires, and goals. Our site offers helpful blog posts, articles, and a wealth of other information that can answer your questions about online PhD programs. You'll find useful study tips, career advice, and much much more. OnlinePhDProgram is your trusted source for all things PhD related so bookmark us now!


Since planning began in 1985, the Perseus Digital Library Project has explored what happens when libraries move online. Two decades later, as new forms of publication emerge and millions of books become digital, this question is more pressing than ever. Perseus is a practical experiment that explores possibilities and challenges of digital collections in a networked world.


PhotographyDegrees.org is a site that provides resources and tips for students interested in becoming photographers.


Poets & Writers, Inc., is the primary source of information, support, and guidance for creative writers. Founded in 1970, it is the nation's largest nonprofit literary organization serving poets, fiction writers, and creative nonfiction writers. Our national office is located in New York City. Our California branch office is based in Los Angeles. Poets & Writers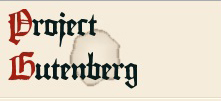 Project Gutenberg was the first provider of free electronic books, or eBooks. Michael Hart, founder of Project Gutenberg, invented eBooks in 1971 and his memory continues to inspire the creation of eBooks and related technologies today. Project Gutenberg offers over 46,000 free ebooks: choose among free epub books, free kindle books, download them or read them online.


The Rap Dictionary is the oldest and ultimate resource for looking up hip-hop slang.


Since 1995, Refdesk is a free and family-friendly web site that indexes and reviews quality, credible, and current web-based resources.


A Reserach Guide for Students helps students write research papers. Scholars and librarians have gathered some of the best resources for literary research and assembled the latest styleguides to footnoting, referencing, and bibliography. A Research Guide for Students offers in-depth resources for key literary works and an "Ask & Answer" section to submit research dilemmas.


This online rhetoric, provided by Dr. Gideon Burton of Brigham Young University, is a guide to the terms of classical and renaissance rhetoric. Sometimes it is difficult to see the forest (the big picture) of rhetoric because of the trees (the hundreds of Greek and Latin terms naming figures of speech, etc.) within rhetoric. The site is intended to help beginners, as well as experts, make sense of rhetoric, both on the small scale (definitions and examples of specific terms) and on the large scale (the purposes of rhetoric, the patterns into which it has fallen historically as it has been taught and practiced for 2000+ years).


Since it came online in 1998, timeanddate.com has grown to be one of the world's most popular websites on everything about time and date.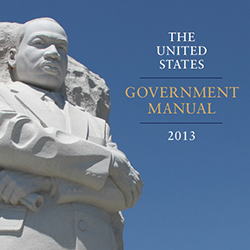 As the official handbook of the Federal Government, the United States Government Manual provides comprehensive information on the agencies of the legislative, judicial, and executive branches. It also includes information on quasi-official agencies; international organizations in which the United States participates; and boards, commissions, and committees. The Manual begins with reprints of the Declaration of Independence and the U.S. Constitution.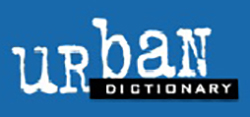 "Urban Dictionary is a crowdsourced online dictionary of slang words and phrases that was founded in 1999 as a parody of Dictionary.com by then-college freshman Aaron Peckham. At the start of 2014, the dictionary featured over seven million definitions, while 2,000 new daily entries were being added. In November 2014, the Advertise page of the website states that, on a monthly basis, Urban Dictionary averages 72 million impressions and 18 million unique readers. Anyone with either a Facebook or Gmail account can make a submission to the dictionary, and all entries are reviewed and rated by volunteer editors and site visitors." [wikipedia.com]


VirtualSalt: A Handbook of Rhetorical Devices contains definitions and examples of more than sixty traditional rhetorical devices, (including rhetorical tropes and rhetorical figures) all of which can still be useful today to improve the effectiveness, clarity, and enjoyment of your writing.


Word Spy is a website and newsletter that tracks new words and phrases that have gained some traction in the English language.


WritersDigest.com is the one-stop shop for information, resources and writing community. Writers can connect with other writers on our forum, visit our blogs and sign up for our free weekly e-newsletter. They'll also find weekly writing prompts, contests and competitions, conference listings, and online exclusive articles. "Writers' Digest: Write Better, Get Published."


WritersWeekly.com is one of the oldest and most respected sites on freelance writing. It has been published continuously since 1997. WritersWeekly.com is part of the BookLocker.com, Inc. family of businesses, which includes epublisher and online book store BookLocker.com.


Internet-Resources.com's "Writing Links & Links for Writers" and "Writers' Resources on The Web and More" is "One of the 101 Best Websites For Writers. [Writer's Digest, 2006] WritersWeekly



Internet-Resources.com's "Writing Links & Links for Writers" and "Writers' Resources on The Web and More" is "One of the 101 Best Websites For Writers." [Writer's Digest, 2006]